IBM Off Campus Drive 2022 Kyndryl Solution Private limited – IBM Associate Technical Engineer Hiring
Kyndryl Solutions Private Limited IBM SUBSIDIARY
About IBM Associate Technical Engineer Hiring-
IBM's greatest invention is the IBMer. We believe that through the application of intelligence, reason, and science, we can improve business, society, and the human condition, bringing the power of an open hybrid cloud and AI strategy to life for our clients and partners around the world.
Restlessly reinventing since 1911, we are not only one of the largest corporate organizations in the world, we're also one of the biggest technology and consulting employers, with many of the Fortune 50 companies relying on the IBM Cloud to run their business.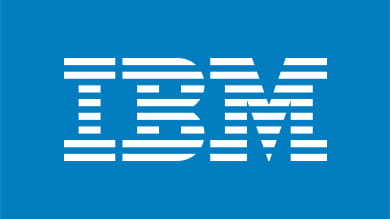 At IBM, we pride ourselves on being an early adopter of artificial intelligence, quantum computing, and blockchain. Now it's time for you to join us on our journey to being a responsible technology innovator and a force for good in the world.
JOIN HERE 👇👇To get an Early notification
Our world has never been more alive with opportunities and, at Kyndryl, we're ready to seize them. We design, build, manage and modernize the mission-critical technology systems that the world depends on every day. Kyndryl is at the heart of progress — dedicated to helping companies and people grow strong. Our people are actively discovering, co-creating, and strengthening. We push ourselves and each other to seek better, to go further, and we carry this energy to our customers. At Kyndryl, we want you to keep growing, and we'll provide plenty of opportunities to make that happen.
Please be aware that we have the Kyndryl candidate zone hosted by IBM for a certain period. If you have applied for an IBM role previously, you will be able to log into the candidate zone using your previous IBM log in details. When in the candidate zone, you will be able to see your previous applications for both IBM and Kyndryl.
Role and responsibilities for IBM Off Campus Drive 2022 Kyndryl Solution Private limited – IBM INDIA
As Technical Engineer, you are responsible to support problem and change tickets for client support operations (e.g. storage systems or server) for work involving problem determination and implementation of changes to hardware, software, applications or network systems.
These tasks are not standardized and require independent thought and problem solving to resolve. Interaction with other teams is often required to tackle issues. It also provides opportunity to understand the current Automation and Analytics work going on with clients to simplify and improve operations with minimal effort.
We will give you an enriching experience and platform to develop your academic learning in a corporate environment, acquiring new skills and helping you deliver to our business to make a difference.
JOIN HERE 👇👇To get an Early notification
How will you grow in IBM Off Campus Drive 2022
You'll have access to learning to develop your technical skills, with over 500+ learning plans, covering 200+ roles
There will be opportunities to participate in programs designed to keep your skills industry relevant: We will invest in upskilling you to newer versions of technologies /cross-skill to grow your diverse technical skills in the same technology. This also entails key external training sessions & certifications
We will also invest in non-technical development and education for you including communication, leadership, project management, service management, risk, quality and compliance
Preferred Technical and Professional Expertise in IBM Off Campus Drive 2022
We are looking for BE/Btech/ME/MTech/B.Sc/M.Sc/BCA/MCA/Diploma (computer/IT specialization only) students,2022 pass outs.
65% or 6.5 CGPA above are eligible to apply.
All subjects will be considered including elective/optional subjects
No current Backlogs
Responsibilities For IBM Off Campus Drive 2022 :
Be part of a team of technical experts, motivated by a desire to facilitate customers and be responsible for providing voice support to Kyndryl Internal End Users and External Commercial Account End Users across North America, EMEA and Asia-Pacific.
Handling complex customer scenarios, documenting solutions, and effectively providing dependable and timely resolution to all product related technical issues experienced by customers.
Providing remote Infrastructure support delivery and performing problem cause analysis.
Collaborating with fellow support colleagues and other internal organizations to provide superior customer service.
Acting as a customer advocate by working directly with customers on high priority issues to deliver timely resolution and capture customer feedback to influence process/product improvements.
Anticipating customer needs and effectively addressing concerns related to their issue or resolution.
Providing direct technical assistance to customers via phone, email, and chat.
JOIN HERE 👇👇To get an Early notification
Required Technical and Professional Expertise for IBM Associate Technical Engineer Hiring
Fundamentals of IT
Basic Concepts in Networking, Windows, Linux, Unix and other OS
Basic Knowledge of concepts about databases
Basic Knowledge of Z/Os and Operations Monitoring
Fundamentals of SAN, Back-up and Restore Technology
Fundamentals of Cloud and Cloud Computing
How to apply for IBM Off Campus Drive 2022?
Step1: Click on the button below to visit the IBM Career Page –
Step2: Read out all the details of the Job Role and Fill out the application form.
Step3: Once you fill out the form you'll get a reference I'd on your mail.
Step4: Now click on the button below – Apply for IBM Associate Technical Engineer Hiring
Step5: Click on register and fill out the form, it asks for Reference Id which was already sent to your email.
That's All!!!
JOIN HERE 👇👇To get an Early notification
For more latest updates on jobs, internships & projects, visit our website regularly, and don't forget to join our social media groups.
Latest IBM Off Campus Drive 2022 Kyndryl Solution Private limited – IBM Associate Technical Engineer Hiring